The correlation between depression and sleep apnea
Having good and bad days is a very normal part of human beings fundamental and psychological processes. It is especially common to express the emotion of sadness during very difficult times. Depression is a disorder that needs to be managed and controlled, as it is impossible for someone experiencing depressive symptoms to quickly snap out of the glum mood and ignore those feelings. Persistent periods of sadness, hopelessness, and anxiety could symbolise that you suffer from depression. Depression can have a huge impact on the sufferers' everyday lifestyle by coming in between their relationships with friends and family, as well as disrupting the way they think and feel.
There is a viscous correspondence between Depression and Sleep Apnea. Depression could contribute to sleeping problems, but sleeping problems can also cause sleeping disorders. It is believed that those with OSA are 5 times more likely to suffer from depression. The good news is that if the underlying OSA issue is diagnosed, then with OSA treatment which CPAP therapy is most commonly used, then these depressive symptoms can be dramatically reduced.
Research findings suggest that if those with an underlying sleep condition get tested for OSA, then less people will be misdiagnosed for suffering from depression.
It is therefore very important that if you or someone that is close to you suffers from chronic snoring, breathing pauses during sleep, or excessive daytime sleepiness, and you suffer from depressive symptoms, then you ensure that you are getting treated correctly.
You can either do a sleep study to determine whether you have OSA through the NHS or privately, although going through the NHS does mean that long waiting lists typically occur.
Concerned you may have Sleep Apnoea?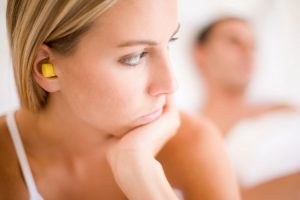 Contact Us
Do you have any questions?
Telephone:
0800 024 8050 (from UK) or +44 800 024 8050 (non-UK) (9am - 5pm UK time, Monday to Friday)
Fax:
0844 504 9494 (from UK) or +44 844 504 9494 (non-UK))
Head Office Address:
2 Walton Business Centre
46 Terrace Road
Walton-on-Thames
Surrey KT12 2SD United Kingdom