The latest increase in Coronavirus cases following the first lockdown has prompted the UK government to instigate "Lockdown 2". The aim is to reduce the transmission of the Covid-19 virus and hopefully "save Christmas"!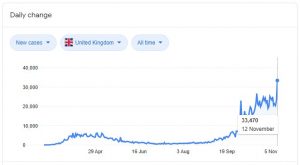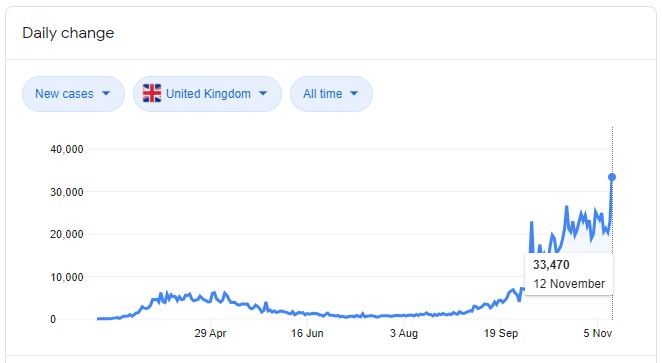 I'm looking at the weather (raining), the dark winter evening and wondering how these new set of restrictions will impact my life and my family, over the next month.
Fortunately, Intus Healthcare is still operating at 100%. The concern for people who could be suffering from obstructive sleep apnoea is how will they get tested or access to CPAP therapy equipment. In these times, not getting enough sleep might seem trivial. It's possibly not the highest priority of the NHS at the moment.
Unfortunately, that isn't the case for the individual suffering from OSA or the bed partners trying to sleep next to them. Lack of sleep can have numerous adverse effects on the body and mind, plus create long-lasting damage to your health.
Link Between Sleep Apneoa and Atrial Fibrillation
Sleep Study
The NHS sleep study is one of the ways to find out if you are suffering from OSA. Diagnoses and receiving equipment from the NHS can be a lengthy process; it will include visits to doctors, sleep clinics (possibly overnight) and notification of your condition to the DVLA.
With the new restrictions for Lockdown 2, this may become even more difficult.
Alternative To NHS Sleep Clinic
There is a private healthcare alternative to the NHS sleep clinic.
Our in-home sleep test can confirm OSA and of course is Covid-safe (£195). Our sleep test also allows you to purchase CPAP equipment from Intus Healthcare. You can gain access to CPAP therapy equipment if you have a note from your doctor, but our test is completely private, we don't share your results with the DVLA or your doctor. You do the sleep test at home with our WatchPAT technology!
Why should I use SleepTest.co.uk? (provided by Intus Healthcare)
SleepTest.co.uk has provided professionally-assessed in-home sleep tests since 2007. All studies are independently analysed by experienced NHS-qualified sleep professionals, and use the WatchPAT recording device for unrivalled accuracy.
National restrictions from 5 November
COVID-19 case numbers are rising rapidly across the whole of the UK and in other countries. We must act now to control the spread of the virus. The single most important action we can all take to fight coronavirus is to stay at home, to protect the NHS and save lives.
When we reduce our day-to-day contact with other people, we reduce the spread of the infection. That is why, from Thursday 5 November until Wednesday 2 December, you must:
Stay at home, except for specific purposes.

Avoid meeting people you do not live with, except for specific purposes.

Close certain businesses and venues.
These new measures will reduce the growth rate of the virus, which will:
prevent the NHS from being overwhelmed

ensure schools, colleges and universities can stay open

ensure that as many people as possible can continue to work
On Thursday 5 November these national restrictions replaced the Local Covid Alert Level measures.
The new measures will apply nationally for four weeks up to and including Wednesday 2 December. At the end of that period, we will return to a regional approach, based on the latest data.
These measures will be underpinned by law. Police and other authorities will have powers to give fines and break up gatherings.
You can help to protect your friends and family by downloading the NHS COVID-19 App to keep updated on the latest guidance from Thursday 5 November.
Our Advice
If you are concerned, that you could be suffering from obstructive sleep apnea; or maybe your partner is. You should consult your doctor and read the help and advice from the NHS on OSA.
SleepTest.com and Intus Healthcare offer an alternative, private option. We also request documentation that you require CPAP therapy before purchasing equipment, but we provide unrivalled support and advice to everyone who may suffer from OSA or do suffer from obstructive sleep apnea.
Stay healthy, and get the sleep you need. Please feel free to contact us if you need assistance or advice. 
Contact Us
or call us free on 0800 024 8050.