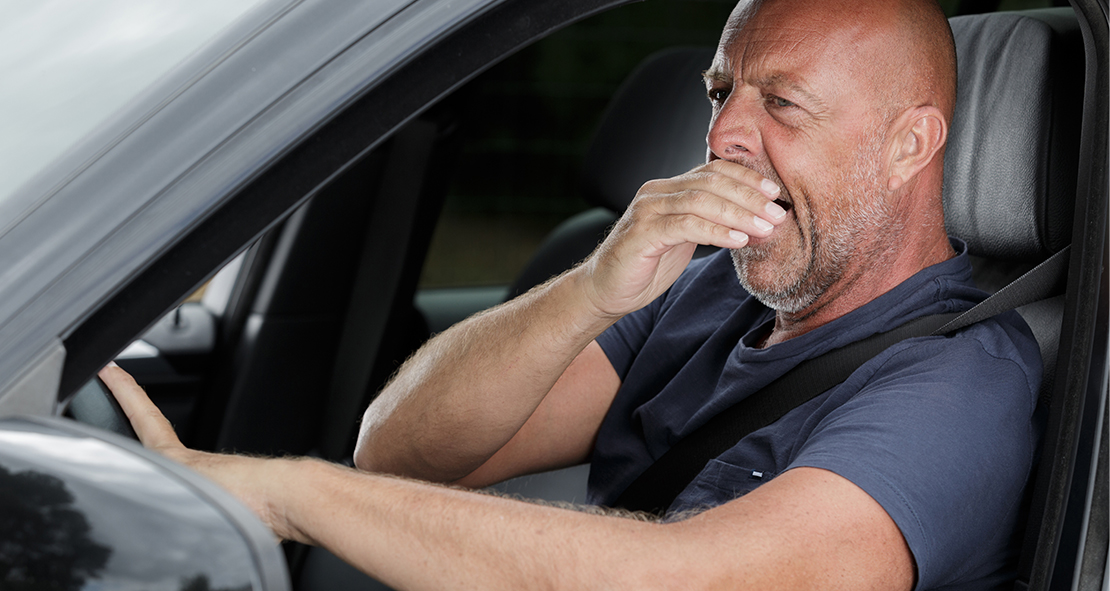 How to drive safely and legally with OSA
When people suspect they have OSA, or they've been diagnosed with OSA recently. They want to know where they stand with regards to driving and the DVLA. There is a wealth of misleading information on the Internet regarding this topic, so we have created this section to help clear up the confusion and misconceptions.
OSA and the DVLA: How to ensure you keep your license
If you fear OSA could cost you your job – don't! Many people wrongly believe that having Obstructive Sleep Apnoea means the DVLA will take away your license – and this is simply not true. If you have OSA or suspect you may have it, you do not have to worry about losing your license. One study found just 1% of OSA sufferers had their license removed.
The exact regulations vary depending on whether or not you are a commercial driver. For complete DVLA guidelines, please see the link posted below.
The DVLA's Updated Guidelines for Sleep Apnoea
OSA is not the problem – tiredness is.
You alone are responsible for deciding whether you are fit to drive. It doesn't matter whether you suspect you may have sleep apnoea, were up all night with a new baby, or watching election results.
If you are likely to be sleepy to the point where your driving could be impaired, you must not drive. If you do, you are breaking the law and may invalidate your insurance. If your GP, your consultant, or any other medical professional tells you that you must not drive, then you must NOT drive.
When do I need a Sleep Clinic or Sleep Test?
If you are experiencing some sleepiness during waking hours, go to your GP, and ask for a referral to a sleep clinic. If the sleep clinic diagnoses Obstructive Sleep Apnoea (OSA) — but say that any sleepiness during waking hours is not excessive — you can continue to drive and do not need to notify the DVLA. DVLA does suggest that if the tiredness gets any worse, go back to your GP.
If the Sleep Clinic diagnoses moderate or severe OSA with excessive sleepiness, you must not drive. Your sleep clinic must be satisfied that your CPAP or other treatment has your sleepiness under control. You must then notify the DVLA in writing.
Legal obligations – DVLA
It is important to remember that if you are suffering from a medical condition that affects your driving, then you have an obligation to inform the DVLA about it. Failure to do so can invalidate your insurance and make you guilty of driving without a valid license.
Not informing the DVLA about your OSA is far more likely to see your license being taken away than reporting it. Considering how easy it is to notify the DVLA of both your condition and your treatment, there is little reason to risk that happening.
The DVLA's Updated Guidelines for Sleep Apnoea
How OSA affects your driving insurance
While many drivers are aware that the DVLA should be notified about their OSA diagnosis informing their insurance companies seem to be largely overlooked. However, it is also very important to inform them, and failure to do so could invalidate your insurance. Do not fear though – telling your insurance company should make no difference in your coverage or your premium.
If you are treated differently as a result of your OSA diagnosis, then they are breaking the Disability Discrimination Act 1995. If the DVLA considers you fit to drive and hold a license, then informing your insurer about your OSA should simply be a formality.
The Association of British Insurers and The Scottish Association for Sleep Apnoea both have information on their websites concerning these issues.