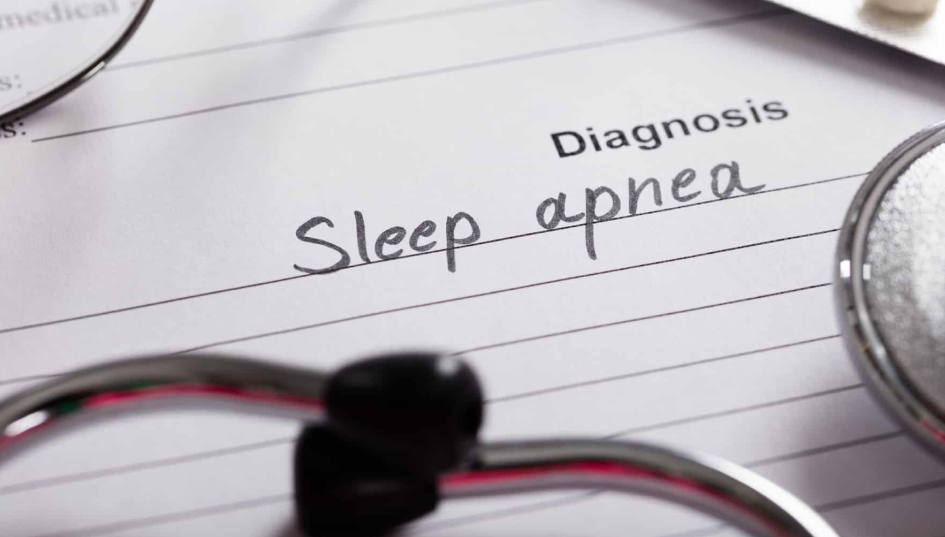 Home Sleep Test
If you snore, are overweight and are excessively tired, there is a strong chance you have Obstructive Sleep Apnoea.
This is even more likely if somebody has noticed you choke or gasp during your sleep.
Obstructive Sleep Apnoea (OSA) is very common, with up to 16% of adults believed to experience it.
OSA causes your breathing to be interrupted frequently during sleep, preventing good quality sleep being achieved.
This sleep disruption causes tiredness, irritability, lack of concentration, and can increase the risk of other health complications such as stroke and heart disease, among others.
However – it can be successfully treated, and the symptoms alleviated.
Where can I get a Sleep Test from?
You can order a Detailed Sleep Test online. You will be sent a simple-to-use device that you wear overnight in your own home. The equipment is then returned, and the data assessed by a qualified sleep professional. Your result is typically returned within the next 5 working days days; but please allow up to 10.
Your results are confidential; they are not shared with your GP, the DVLA, or anyone else. You can order a sleep test knowing the results are reliable; the equipment used is clinically-proven to be accurate, and all tests are assessed by NHS-trained sleep professionals with a minimum of 5 years experience.
Sleep Tests can also be performed by the NHS. This will require a GP to refer you to a sleep clinic, who typically require an overnight stay at hospital with sensors hooked up to various parts of your body. They will then be able to inform you of your diagnosis. This process can take several months.
What is an in-home Sleep Test?
An in-home sleep test is a private test conducted in your own bed. The simple equipment is sent to you to wear at home. It is then returned, and the results professionally analysed by a qualified sleep specialist.
Sleep Test
The Detailed Sleep Test works by monitoring your heart rate and blood oxygen levels throughout the night. In many cases, this alone would be enough to identify Obstructive Sleep Apnoea.
However, in addition to these, a Detailed Sleep Test also records your body position, body movements, snoring intensity, and crucially your Peripheral Arterial Tone – a key physiological signal that can indicate respiratory disturbances during sleep. You must also fill in a medical questionnaire.
A Detailed Sleep Test provides the most efficient, affordable way to have Obstructive Sleep Apnoea professionally confirmed.